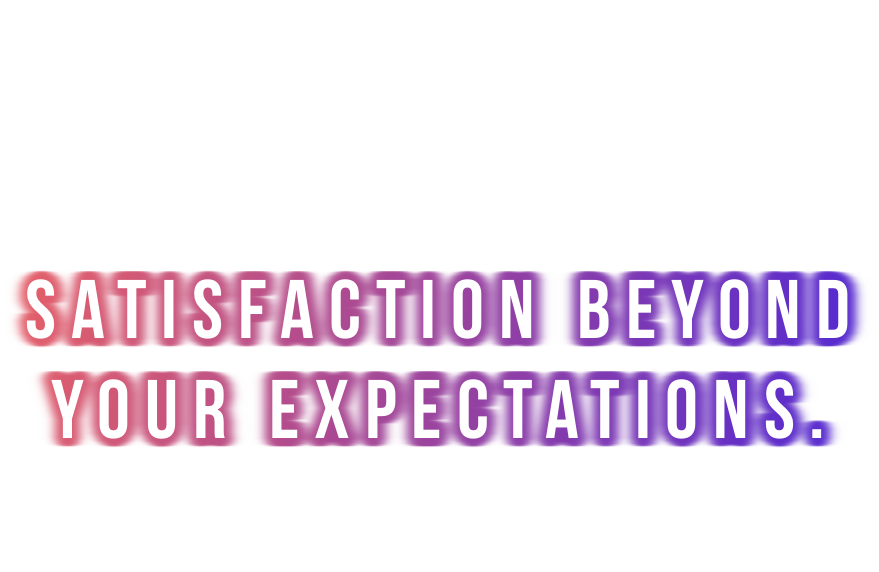 Experiences you won't find anywhere else
Granillumi
Show Time
Illuminations dance in time with music in the Light and Sound Show. In the Full Color Laser Show, enter a magical world of throbbing, aurora-like colors. Visuals on a massive 60m long display interplay with music for the the Grand Vision Show.
*3 locations, held at 10 minute intervals
Zip line
〜RYUSEI〜
Take a 400m roundtrip glide above illuminations on the "glittering rail." You, too, can become a 〜meteor〜 when you experience this zip line in our 4th season. Enter a thrilling world of colors.
*Smartphone video shooting tool on loan
Pirate restaurant
GRANTEI
You can enjoy your meal while watching the glittering illuminations in this atmospheric restaurant. There is a cute kids' menu and you won't be able to help wanting to order from the speciality menu for your special night.
*Includes a pirate photo spot


Information on business days and business hours
2019/7/12 (Fri) –
Open 18:30 p.m. – 10:00 p.m. (final reception at 9:15 p.m.)


2018/7 : The pirate restaurant "GRANTEI" has been renovated!
Check out our pirate themed restuarant, easily enjoyable take-out restaurant, and the special illumination goods that can only be found at the Clipper Gift Shop.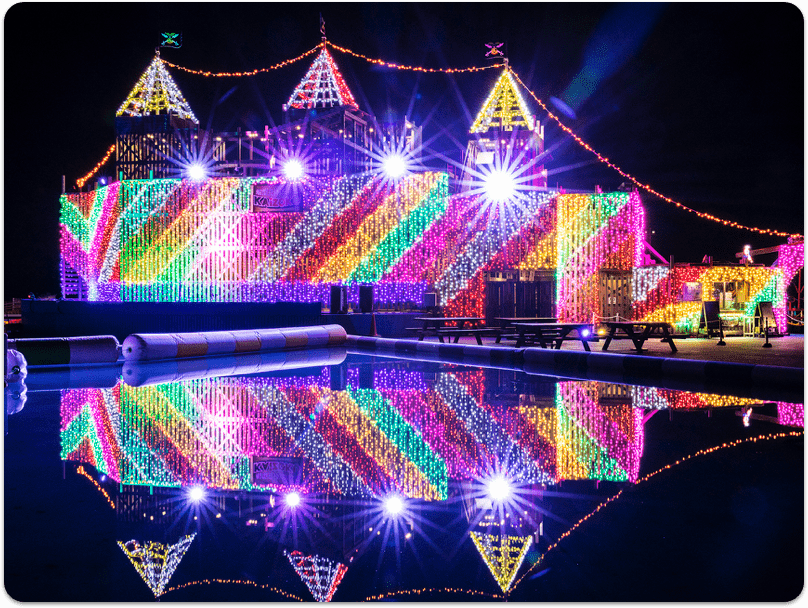 Three-dimensional pirate ship maze
〜PIRATES〜
Japan's first giant three-dimensional maze modeled after a ship. Navigate left and right surrounded by the light of the illuminations. Clear various hurdles and gather the six sailors, including the mate, the swordsman, and the ship doctor!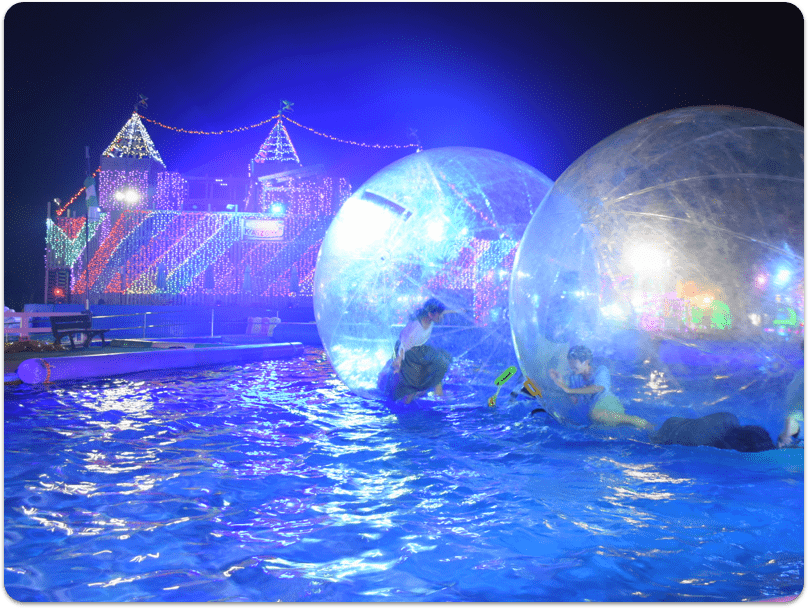 Night Balloons
〜Bubbly Night〜
Very popular water balloons. The night lights up in a romantic atmosphere!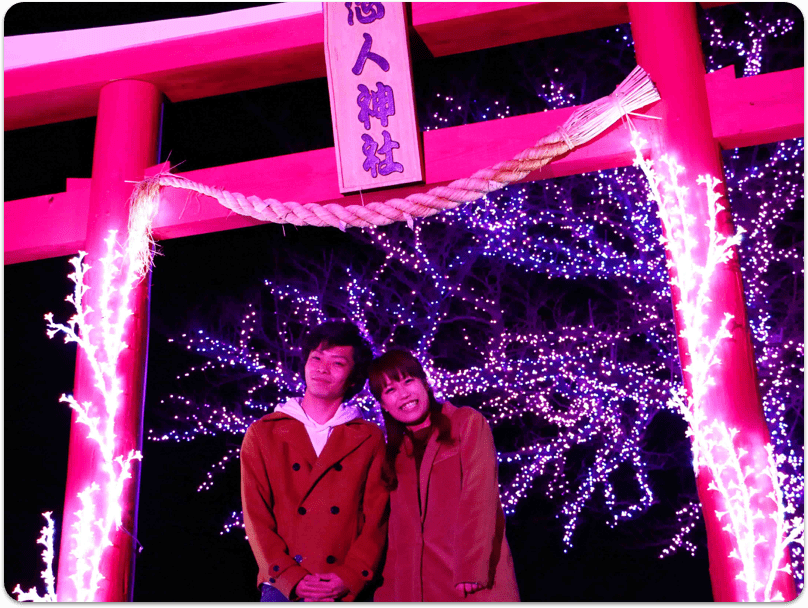 Love Power Spot
Lovers' Shrine
Come to the Lovers' Shrine if the two of you are close. The glittering pink shrine archway can be seen only here. Get a heart padlock from the capsule dispensing machine and make a wish upon it.


Introduction to each season of Granillumi
An introduction to the 1st, 2nd, 3rd, and now 4th seasons of Granillumi.
On 2015/11/13, Granillumi opened as a special project to commemorate the 50th anniversary of the park's opening. Since then, it has become a hot topic on social media and Instagram and heaped with praise.


Access · Inquiries
Izu Granpal Amusement Park
〒413-0231 Shizuoka-ken Ito-shi Futo 1090
0557-51-1122
Directions (by vehicle or train)
Directions for vehicles
From Kansai area: About 55km through Tomei Expressway, Numazu IC (interchange) – Izu-Jukan Expressway, Izu Chuo Expressway, Shuzenji
From Kanto area: About 85 km through Tomei Expressway, Atsugi IC (interchange) – National Route 135
Directions for coming by train
◆ Use the Tokaido Shinkansen/Tokaido Main Line
From Atami Station to Ito Station on the Ito Line, and then from Ito Station to Izu-Kogen station on the Izu Kyuko Line
About 20 minutes by Tokai bus from Izu-Kogen station
About 20 minutes by taxi from Izu-Kogen station
※ Please be aware that the number of buses may change depending on the season.