◆5th season TV commercial
Have a blast in Izu Kogen after dark!
Don't just look at illuminations, seize the night!! GRANILLUMI.

◆2020「Night Puru Puru」
The illuminated "Puru Puru" (a massive water play zone) creates a romantic atmosphere that is totally different from daytime.

◆As a weekday-only special, we now offer a premium park rental plan.
You can now rent the entire park for an exclusive experience of Japan's No. 1 illumination event.
4th season
Japan's first experience-based illumination-
The night of Izu Takaya surprised what I thought was amazing, and its magnificent scale and chain is more than I can imagine. In the 4th season, Izu shapoten zoo Park Group's unique area "Ilumi de Zoo" was born. The nocturnal animal "Kinkajou" has joined the Grand Illumination. The park is filled with sweets, flowers, seabed and land, colorfully under the station Gazepo, Many people were impressed by the "Zipline ~ Meteor RYUSE ~" where you can enjoy the illumination spreading 10 minutes and the romantic "Oranilkum Show Time".
EVENT

◆4th commercial

◆ Opening event


◆ Photo contest
3rd season
Ranked 1st in a national illumination ranking for two years in a row (on 2017/7/9 and 2018/9/1)!
Our illumination event has become trendy on social networking sites and in Instagram snapshots thanks to the one of a kind light shows and attractions we've created all over the park.
We have evolved from a "hands-on illumination event" to a "three-dimensional hands-on illumination event." Our world of six million high-density LED bulbs, candy and flower gardens, and deep sea life is overflowing with a sense of three dimensionality.
GALLERY
EVENT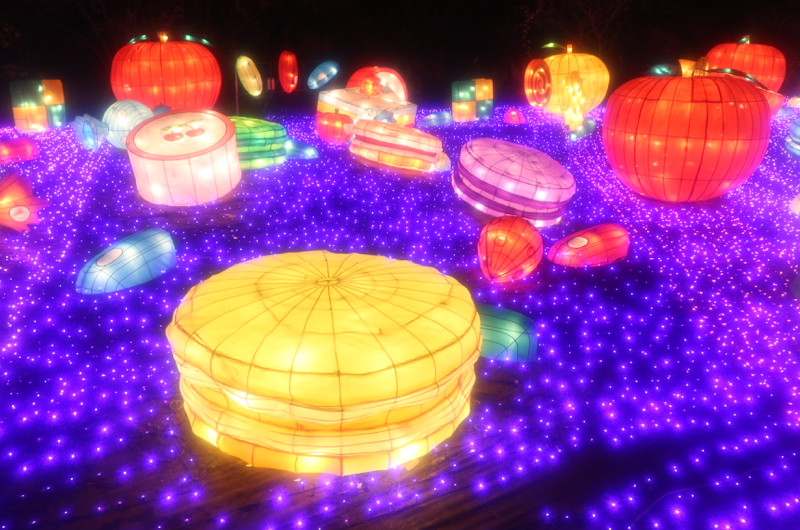 ◆3rd commercial
〜 Further evolution! 〜
Hands-on illumination event Granillumi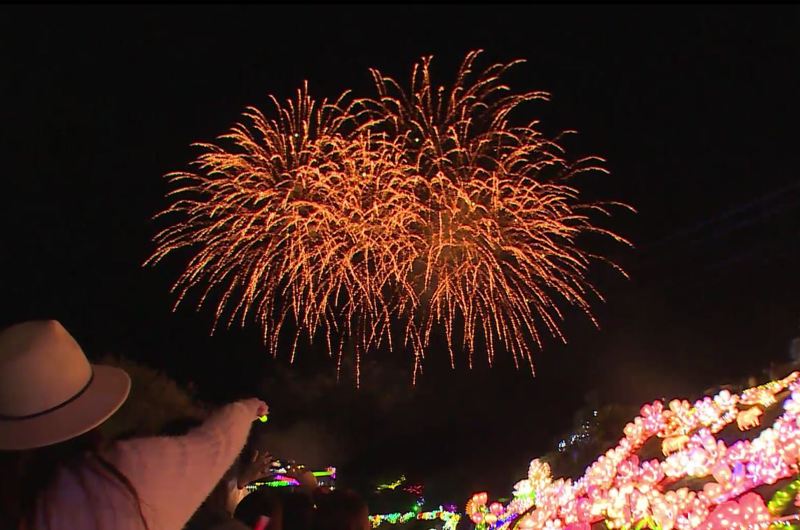 ◆Opening event
2017/11/11 (Saturday)
Illuminations and fireworks event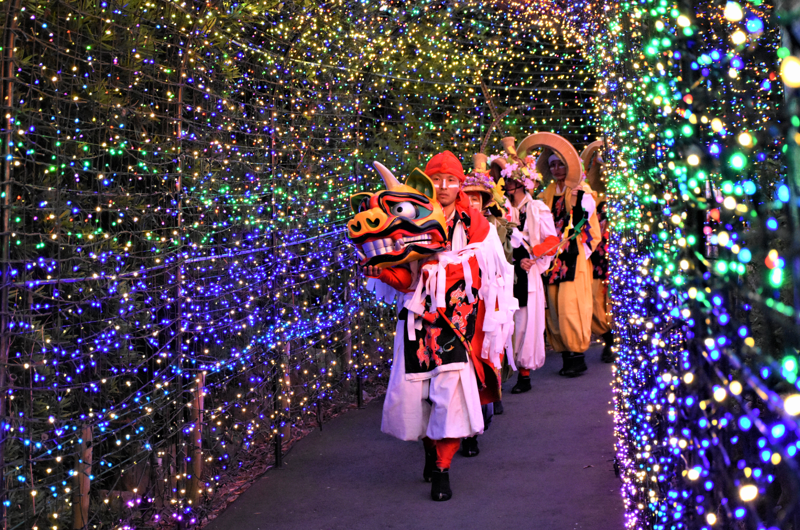 ◆ Performance de Illumi
2018/7/22 (Sunday) to 2018/8/11 (Saturday)
Summer event! Performers gathered for the weekends only.
2nd season
The design has been renewed completely, with the density of LED bulbs being doubled to four million.
At the award ceremony for the 4th Illumination Awards selected by 4,800 night scenery aesthetes all over Japan,
we were ranked both 7th place in the illumination category and 5th place in the newly established summer illumination category.
GALLERY
EVENT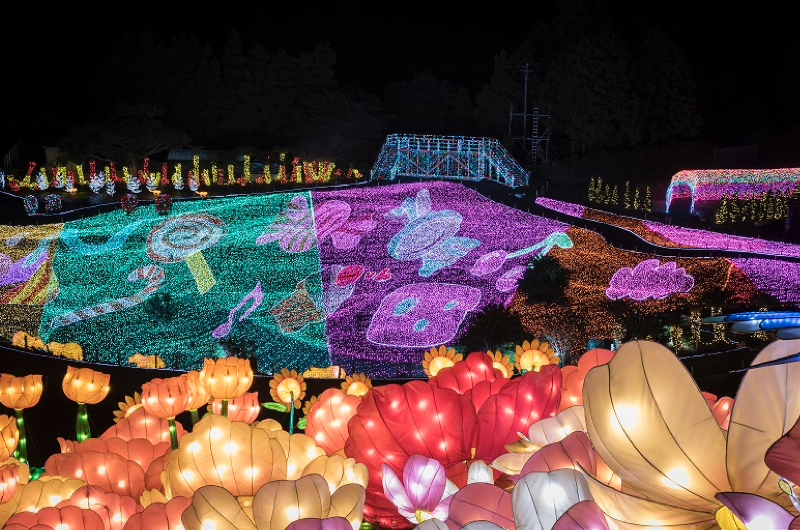 ◆2nd commercial
〜 The season for Granillumi has come again 〜 Hands-on illumination event Granillumi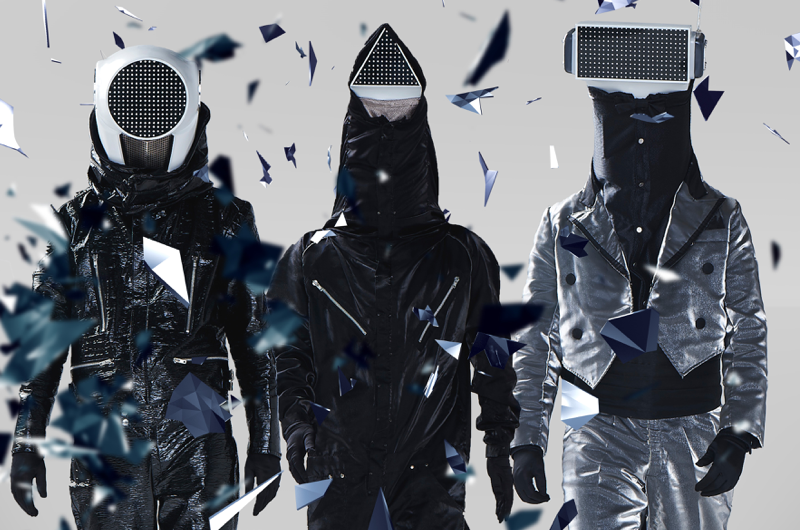 ◆ Opening event
2016/11/12 (Saturday)
A special live event was held by Granillumi's appointed good will ambassadors, the LED mask unit CTS.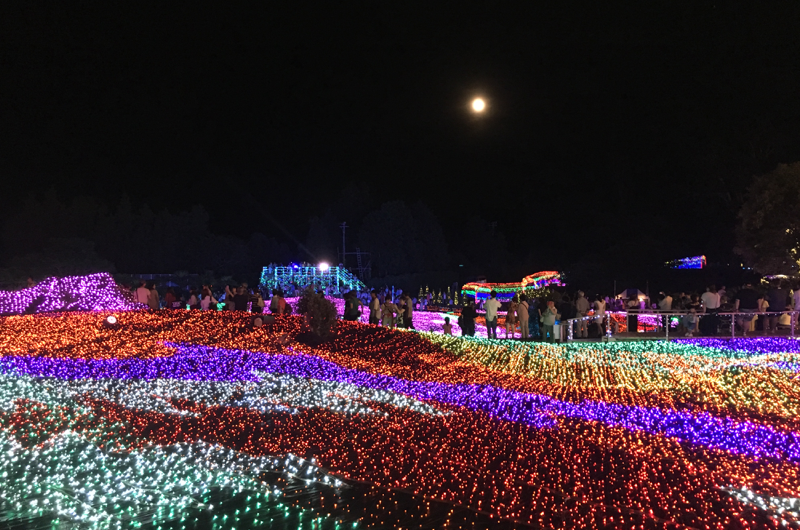 ◆ Fullmoon Illumi
2017/7/9 (Sunday)
Granillumi and Fullmoon Rave collaborated for a one-night light and music party, "Fullmoon Illumi."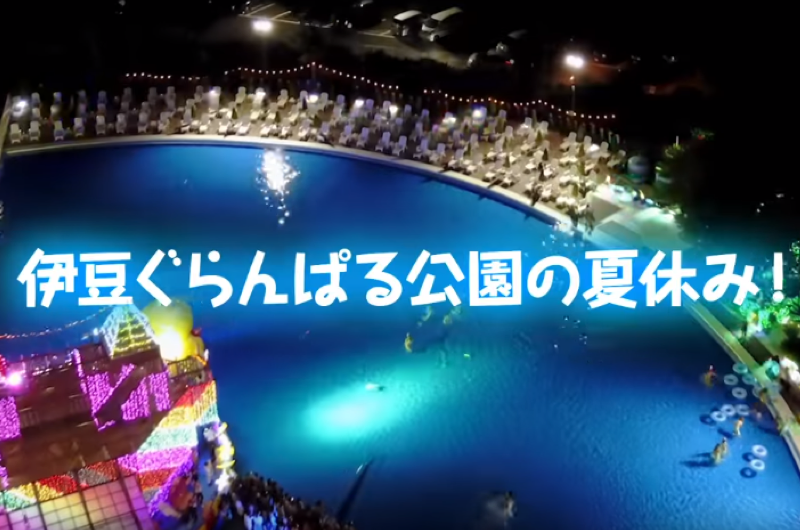 ◆ Wobbly Night
July 15th, 2017 (Saturday) to late August
The limited time event "nighttime water play zone, wobbly night" opened!
1st season
The Izu Granpal Amusement Park opened Granillumi (Grand Illumination) as a special project to commemorate the 50th anniversary of the park's opening.
It consisted of 12 areas filled with unique artistic objects arranged like a mosaic and LED bulbs of varying colors, with the total of more than 2.1 million bulbs providing a dense "high resolution" feel.
The night attractions were a hit and it received a great deal of media attention as a hands-on illumination experience.
GALLERY
EVENT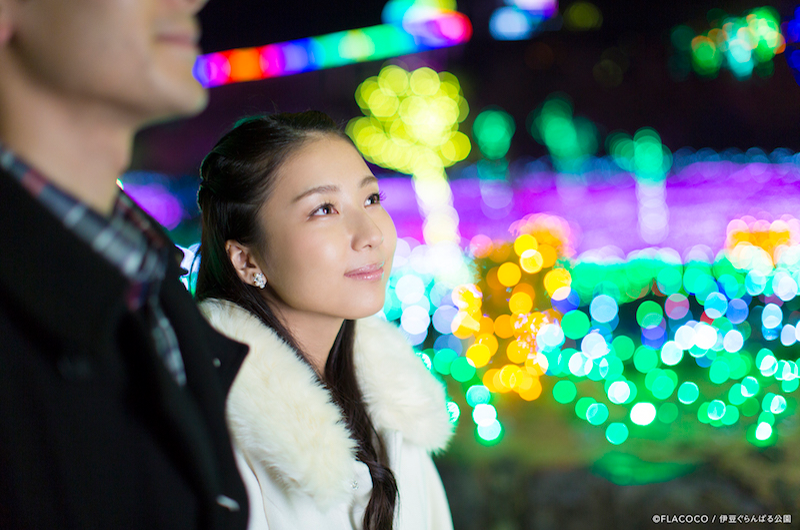 ◆1st commercial
〜This winter, the nights of Izu will start to shine〜 Japan's first hands-on illumination event Granillumi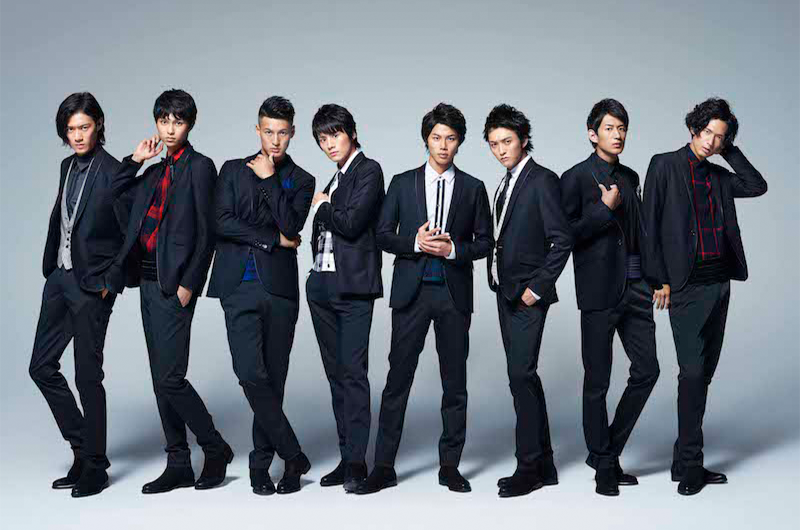 ◆Opening event
2015/11/13 (Friday)
The 2015−2016 nationwide winter illumination support ambassadors SOLIDEMO held a special live event playing their new tie-up song "As You Are," etc.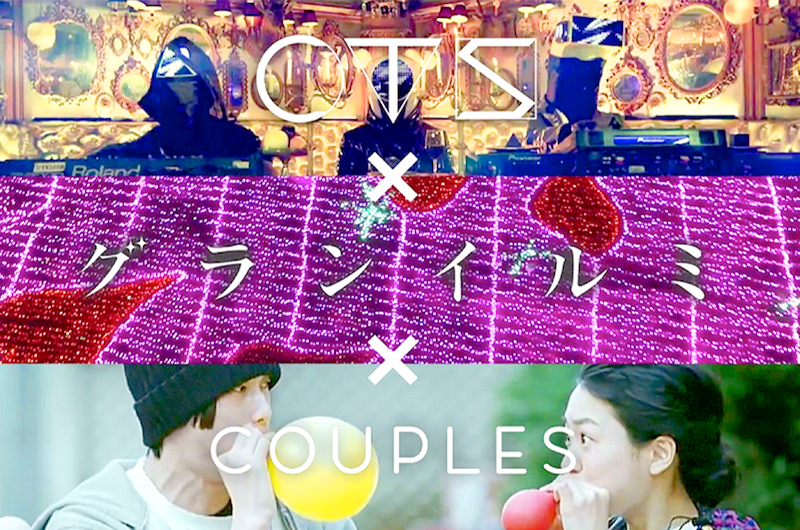 ◆DREAM ILLUMINATION
2016/2/14 (Sunday) to 2016/3/31 (Thursday)
Granillumi held a Valentine's and White Day event for couples in collaboration with CTS and COUPLES.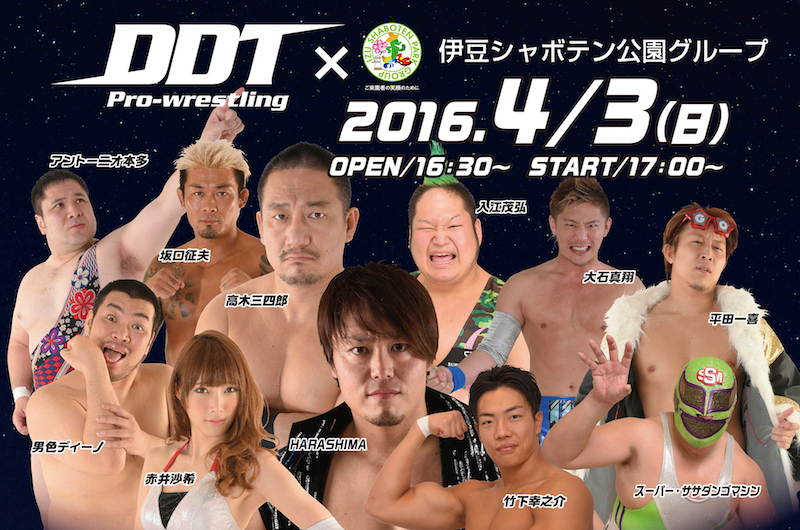 ◆Dramatic Granillumi!
2016/4/3 (Sunday)
DDT Pro-Wrestling and Izu Shaboten Park Group collaborated to hold a pro-wrestling event on a specially built stage.