Each attraction has a regular holiday
(Last reception 20:00)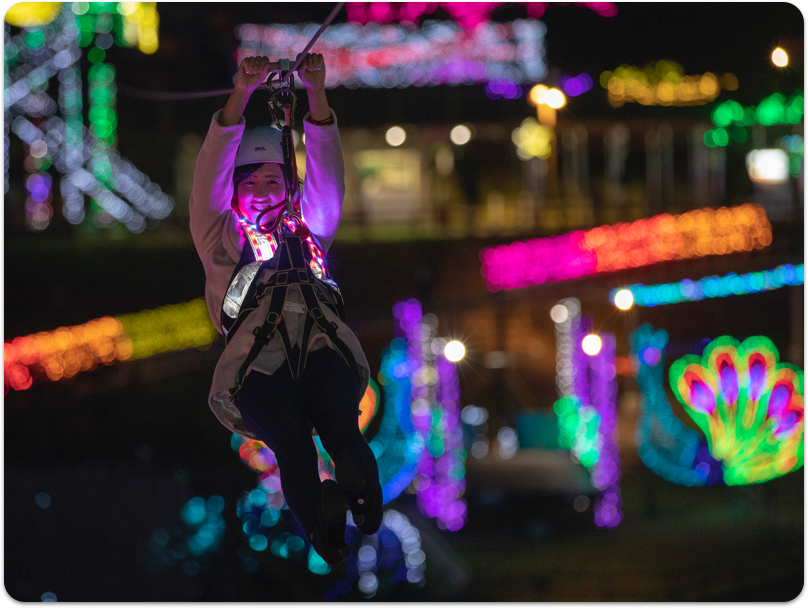 Zipline〜RYUSEI〜
Take a 400m roundtrip glide above illuminations on the "glittering rail." You, too, can become a 〜meteor〜 when you experience this zip line in our 4th season. Enter a thrilling world of colors.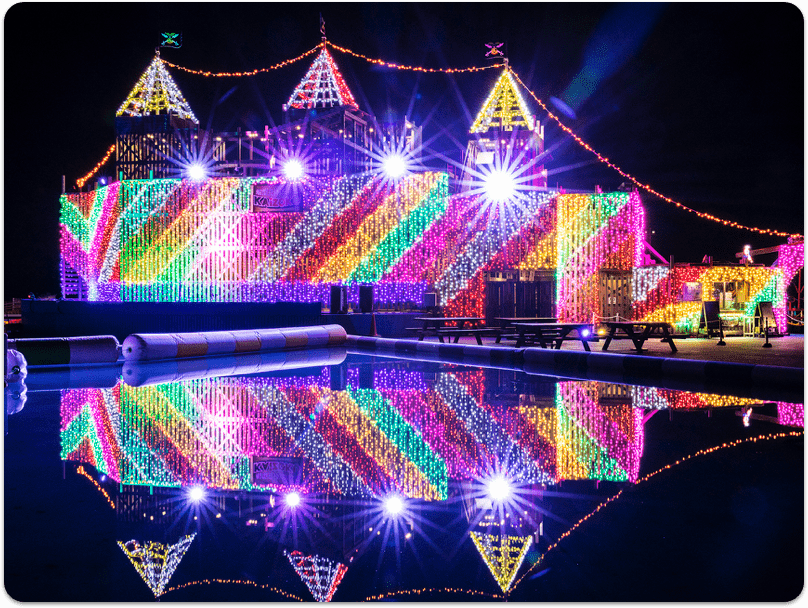 Three-dimensional pirate ship maze 〜KAiZOKU〜
Japan's first giant three-dimensional maze modeled after a ship. Navigate left and right surrounded by the light of the illuminations. Clear various hurdles and gather the six sailors, including the mate, the swordsman, and the ship doctor!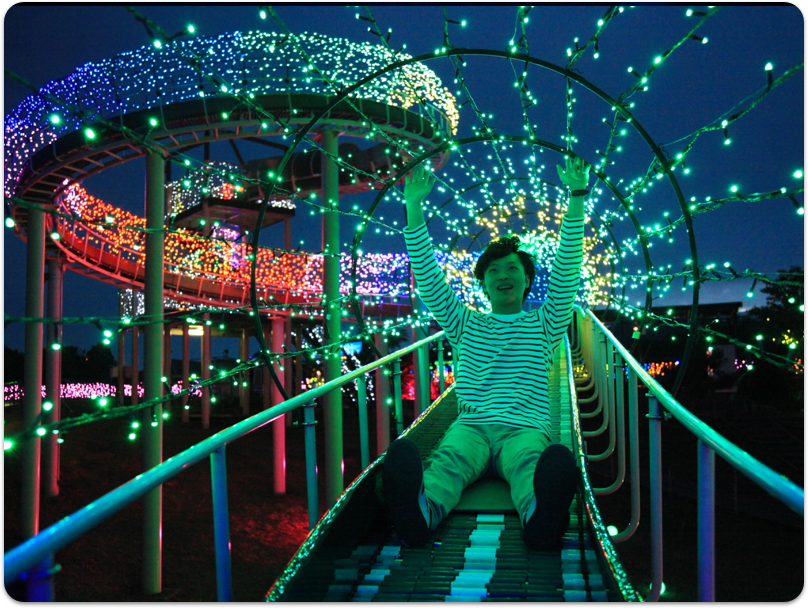 Night Rainbow
Granillumi's famous attraction! An 110m long illuminated slide glittering with the colors of the rainbow (★ free attraction)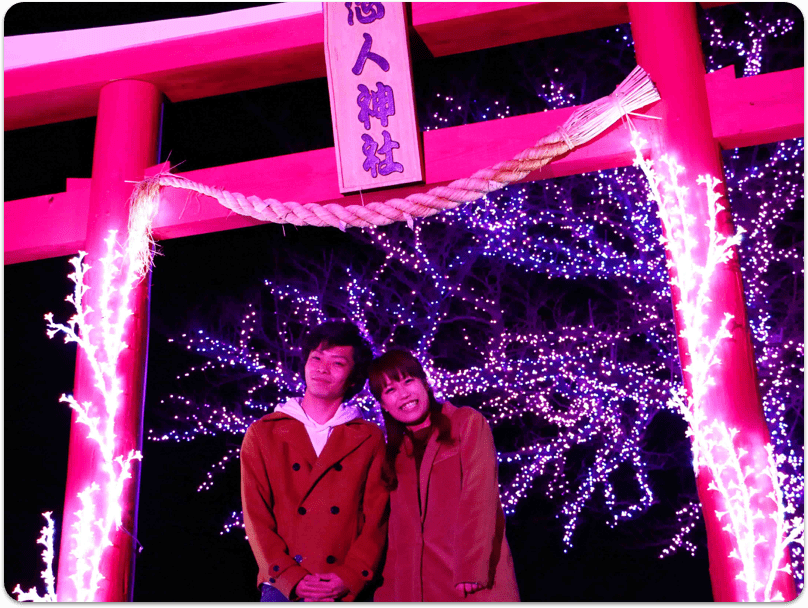 LOVE Power Spot Lovers' Shrine
Come to the Lovers' Shrine if the two of you are close. The glittering pink shrine archway can be seen only here. Get a heart padlock from the capsule dispensing machine and make a wish upon it.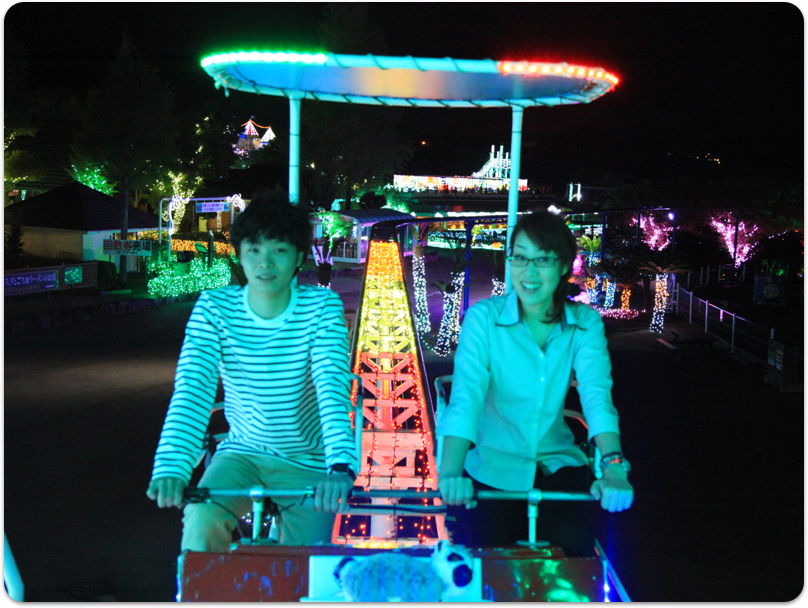 Sky Cycle ~GOKUU~
Cycle the starry sky on a bicycle-like ride for two people atop a rail glittering with the colors of the rainbow, approximately 4m above ground.

Dino Age Kart
Dinosaurs World! This is an attraction where you drive through the dinosaur area in a go-kart. ※There are age limits!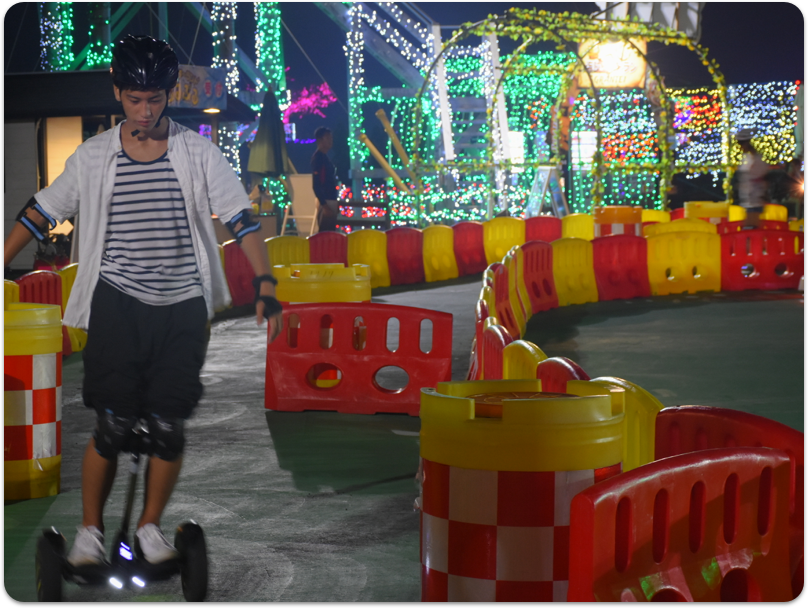 Ninebot Mini
Once you get the hang of it, riding is simple! Challenge yourself to this next generation vehicle that both adults and children can enjoy.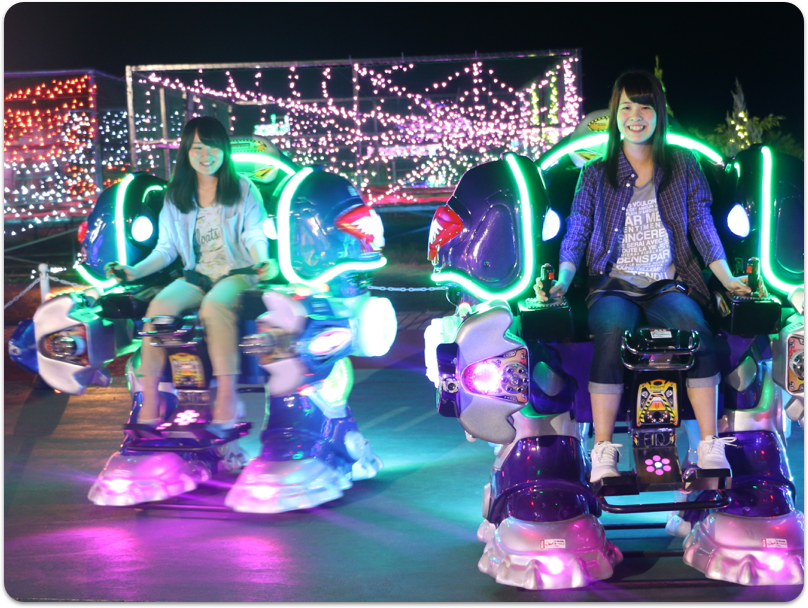 Battle King
Let's board these fighting robots and battle!!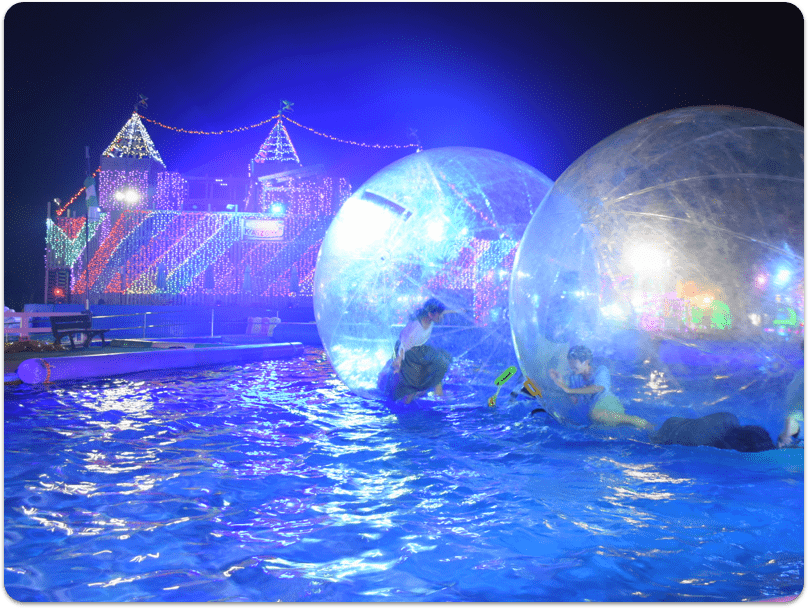 Night Balloons 〜Bubbly Night〜
Very popular water balloons. The night lights up in a romantic atmosphere!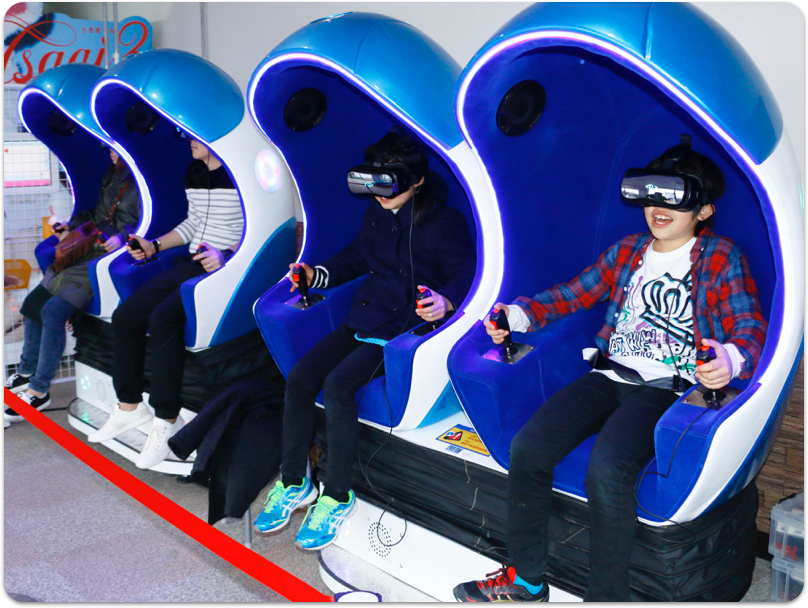 Virtual ride MAGICa!!
Popular VR! Put on goggles and experience a virtual world.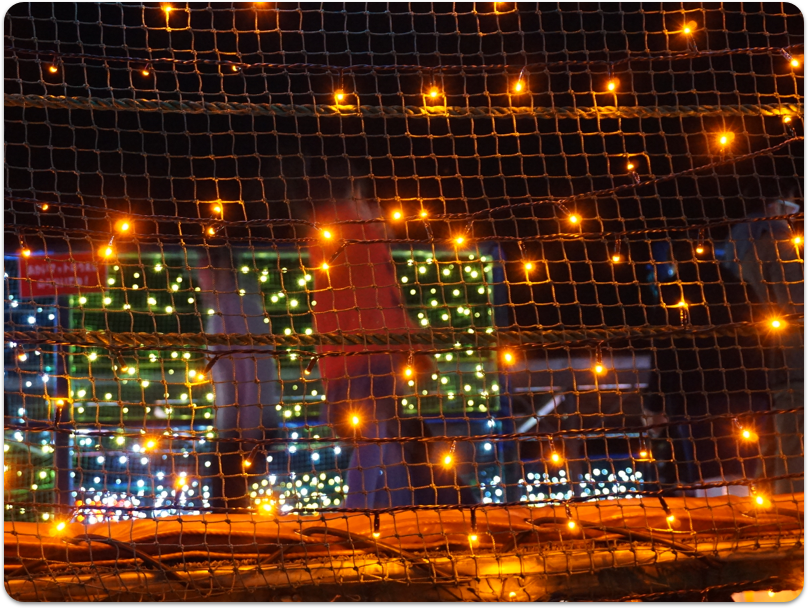 Granpoline
A trampoline so engrossing that you'll lose track of time. Jump together with everyone surrounded by the glittering illuminations of the night! (★ Free attraction)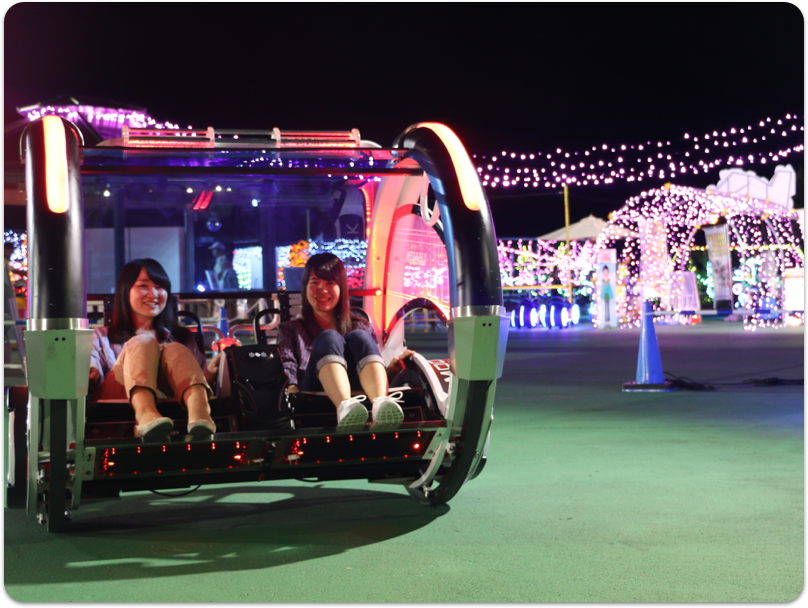 Moonwalk
Sway back and forth on this two-person attraction in time with fun music.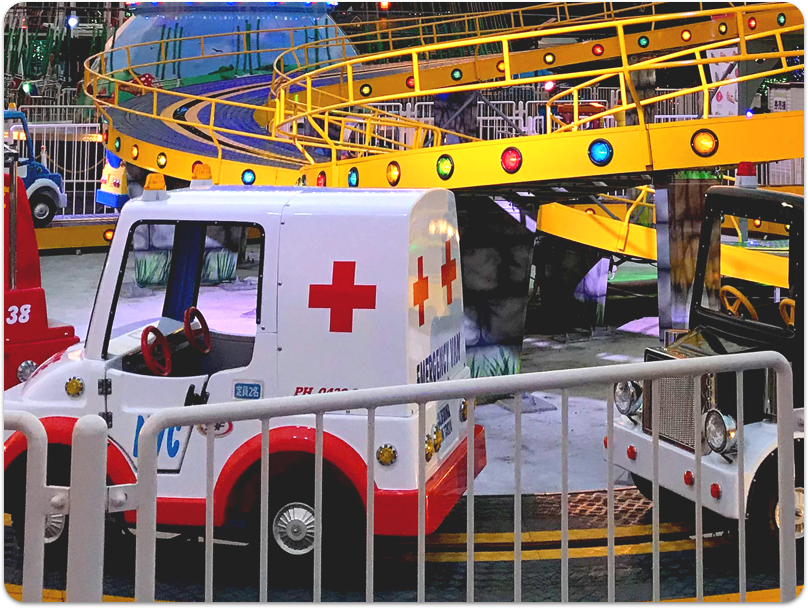 Working Cars
For small children. Make your child's debut to attractions with these cute cars ♪ Children 3 and up (under 138cm) are OK even by themselves.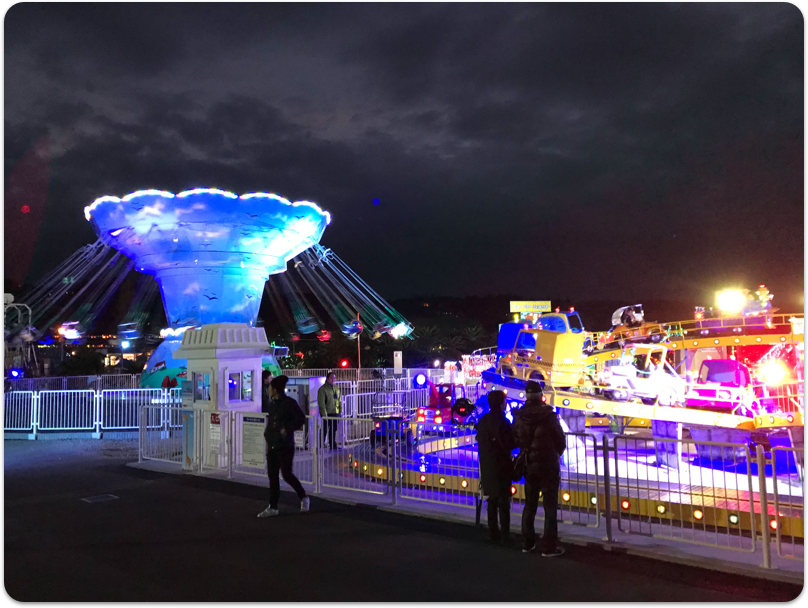 Family Swing
A revolving swing with cute decorations. As you spin round and round, enjoy the sensation of flying in the air.